Range Rover 3.9 V8 carb Petrol - LPG with Timing Advance Processor
---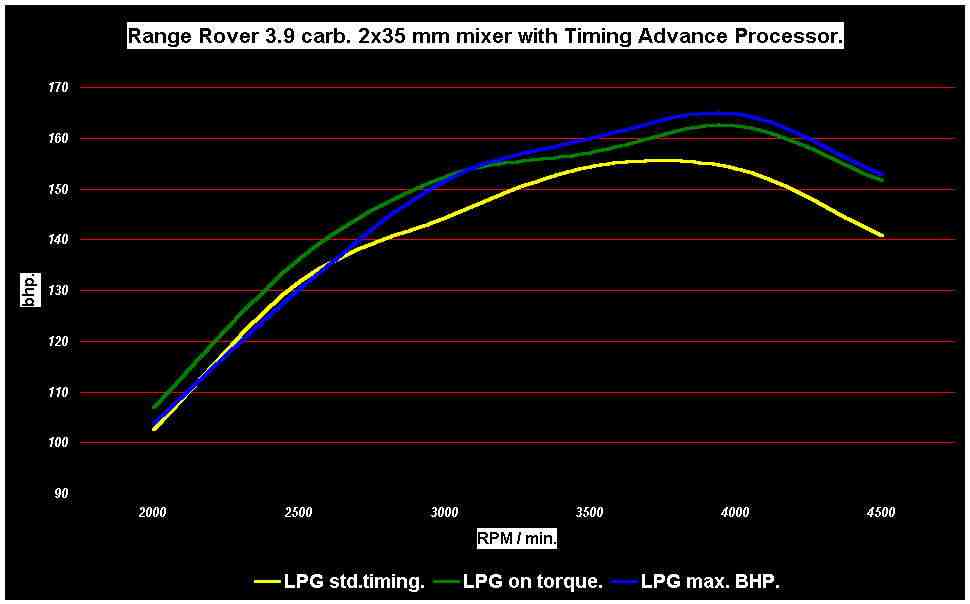 This graphic shows the performance of:

Car: Range Rover
Engine:3.9L V8 carb.
Gearbox: manual
Ignition: standard with TAP
Year of make: 1990
Mixer size: 2 x 35MM

This graphic shows the power you can gain with a Timing Advance Processor (TAP).

It is possible to adjust the ignition timing.
- The green line shows the max torque adjusting.
- The blue line shows the max. performance adjusting.

According to the settings the TAP will give you up to

8% more power.

The TAP will give you an average of app. 6% more power or less fuel consumption.
See: TAP.