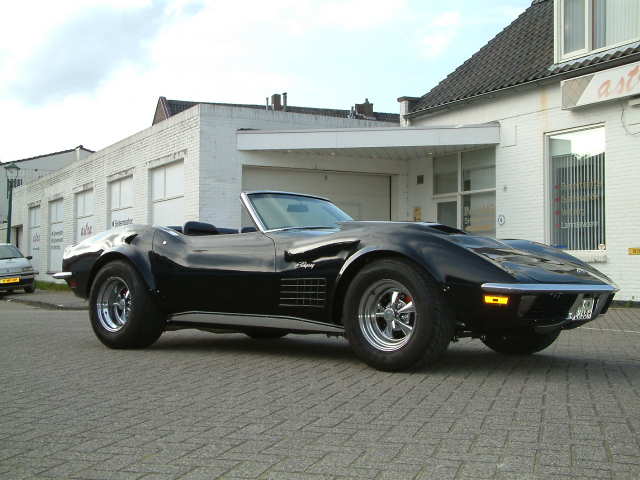 Chevrolet Corvette III 5.7L.

This Chevrolet Corvette III is a nice vintage American open sports car.
The car had a full restoration and technical upgrade.

- The 5.7L V8 engine was tuned from 195 bhp to 370 bhp.
- The gearbox was extended with a 5th gear.


Once rebuilt the engine had some problems with acceleration at lower refs. in 5th gear.
After installing an Italian type LPG system with 2 vaporisers the engine lost virtually all performance and drivability.
When the owner contacted us we advised him to replace the entire LPG system by a Tornado 425.

This included:
- mixer
- vaporiser
- feed pipe
- tank
- tank valves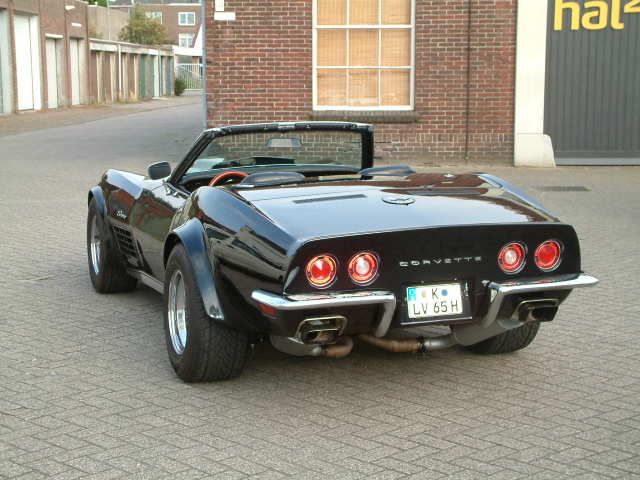 The LPG filler is mounted, invisible for the eye, behind the number plate.
Only by replacing all these components the system was able to provide the 2.4 litres of LPG a minute as needed at top performance.
Once the system was installed the engine performed better on LPG as previous on petrol.
The engine is now capable of accelerating in 5th gear from 1750 rpm up to 6000 rpm.
Fuel consumption around town when running on LPG is lower as on petrol. The fuel consumption on average is 4.6 km on 1 litre of LPG (13 mpg) and in Germany on the Autobahn 5.1 km on 1 litre (14 mpg), comparable with petrol.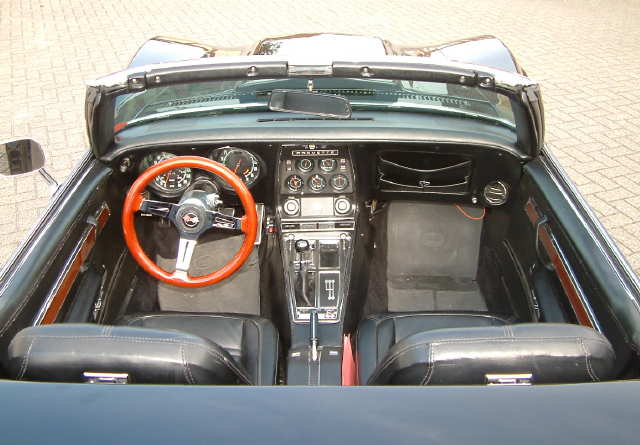 View of the nice interior of the Corvette. On the right next to the steering wheel you can see the red button of the LPG switch.
There is an 100 litres LPG tank installed (80 liters filling capacity).
The traveling distance is up to 420 km (260 miles) on one fill.