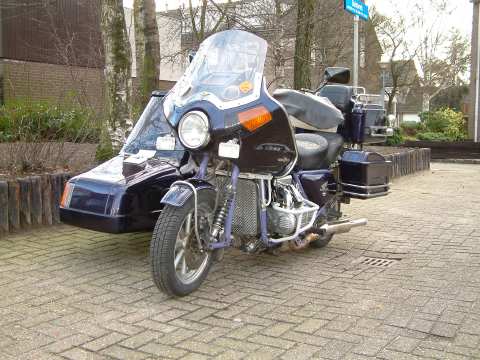 This German Honda GoldWing with an 1100 cc engine is running on LPG.
On the outside of the motorcycle you can't see that an LPG system is installed.
The performance on LPG is comparable with petrol.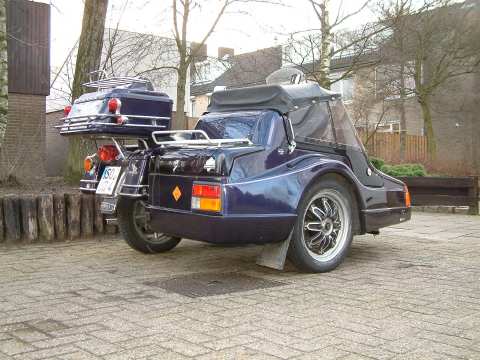 The tank is in the EML GT2 side-car installed. At the rear side you can see the external filler (left-down side of the side-car).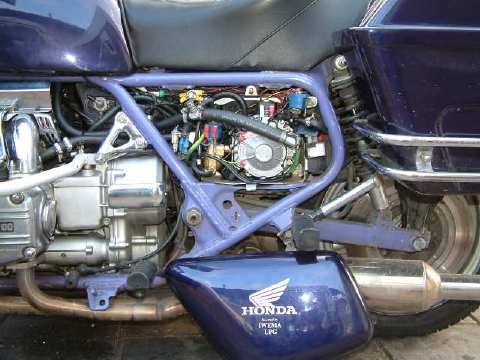 Although there is not much space we were able to install all parts behind the side cover.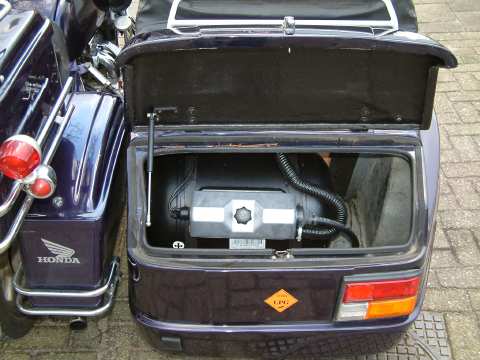 In the boot of the side-car is an LPG tank installed.
According to the size of the side-car and the wishes of the customer we can install an LPG tank from 30 up to 70 litres.
All Honda GoldWings can be done. Starting from the older GL 1000 up to the latest 6 cylinder models.
Most other motorcycles with water cooled engines can also be converted.
Motorcycle : Honda GoldWing GL1000
Engine : 1.1 L. 4 cylinder (replaced engine)
Power : 83 bhp
Gearbox : 5 speed
Year of make : 1976
Side-car : EML GT2
LPG system : Hurricane
LPG tank : 50 litres