All parts are made by famous firms to make sure the parts will give your car the best performance.
IWEMA enterprise has tested all parts which are on offer.
The Range Rover and Discovery are cars you want to take the maximum amount of LPG without loosing boot space.
Therefore we now offer some special tank sizes.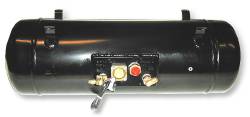 The 40 litres sill tanks are the largest tanks you can fit outside the chassis rail.
By installing one tank on each side of the car you get a tank capacity of 80 litres and still have your standard petrol tank.
Some examples of installed 40 litres sill tanks are on:
Range Rover 3.9 and Overfinch Discovery 5.7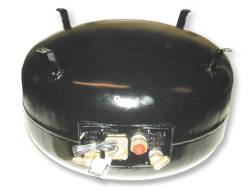 The 80 litres UFO tank is the largest tank you can fit on the position of the petrol tank.
If you go for the 80 litres UFO tank you have to install a replacement petrol tank in the inner wing.

For long distance drivers it's also possible to install 2 x 40 litres sill tanks and a 80 litres UFO tank.
This will give you a tank capacity of 160 litres without loosing any boot space.

These tanks are made for easy fitting.
You don't need a frame because the mountings are already on the tank.
Therefore the sill and UFO tanks can be installed easily and quickly.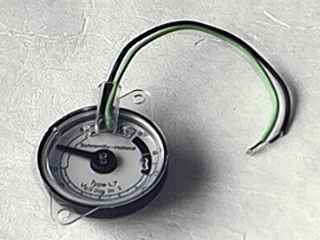 IWEMA enterprise offered over many years an analogue gauge with 2 senders.
The gauge is measuring the LPG level simultaneously on both tanks.
The result is a reasonable accurate LPG level indication.
Most installers install only 1 sender on 1 of the tanks.
Because the tanks do not empty equally when in use, the LPG level indicator can indicate your tank is empty and actually the second tank is virtual completely filled up.
The opposite is also possible.
The result is you always have to use the mileage counter as "fuel indicator".
IWEMA enterprise Is now offering 2 sender systems for most LED LPG level indicators and petrol starters when used in conjunction with 4 hole tanks.
After installing the senders you will have a much more trustworthy indication.
If you have a 3 tank system we are also supplying LPG tank sender configurations to get a proper LPG indication on the dash.
For more information ask our importers or contact us.