Land Rover 90" 3.5 V8 EFI Petrol - LPG
---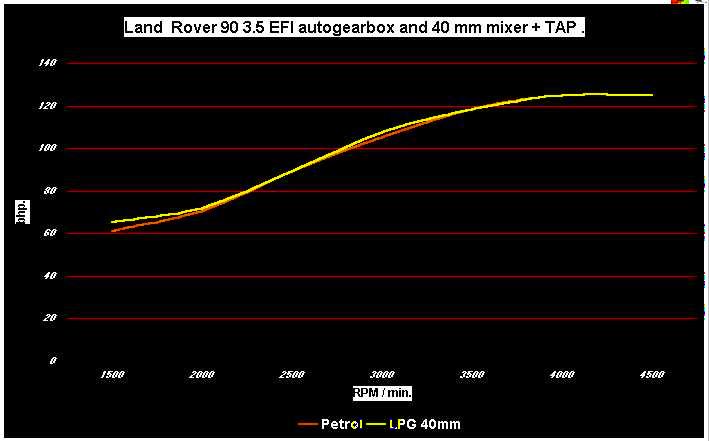 This graphic shows the performance of :

Car: Land Rover
Engine:3.5 L. V8 EFI
Gearbox: auto
Ignition: standard with TAP
Year of make: 1988
Mixer size: 40MM

This graphic shows the differences between petrol and a very good LPG system with a 40mm mixer and TAP.
There is even some power gain on LPG.


For more information look also at the Range Rover 4.6 with the 50 mm mixer and TAP.